A general quality label: OEKO-TEX
The Oeko-Tex label is a safety label in worldwide use. It was created in the early 1990s to satisfy consumer demands for transparency.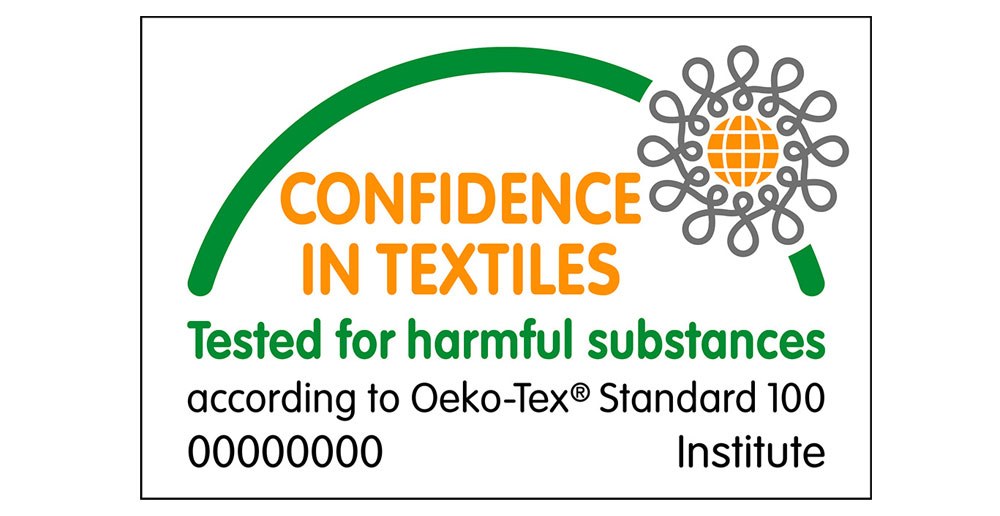 The controls performed by independent laboratories include more than 100 scientific parameters. Oeko-Tex guarantees the absence or very low presence of substances harmful to health (pesticides, chlorinated phenols, phthalates, carcinogenic dyes or allergens, etc.).
A very large range of tests are conducted, such as perspiration simulation or saliva tests to check the level of toxic elements that could be absorbed by the skin.


This Oeko-Tex label is an important guarantee of safety. We only work with suppliers who hold this certification for all of their fabrics.
It's essential for our health, the health of our children and our environment!
What about dyeing?
Thanks to the European Union, a certification label has become established : REACH !

REACH: Registration, Evaluation, Authorisation and Restriction of CHemicals.
This label has set the rules for the authorisation and use of chemical substances since 2007 for fabrics and leathers. 
All substances are listed, authorised, restricted or prohibited.
It relates in particular to the limitation of the use of azo dyes. When they degrade, azo dyes can become carcinogenic or disrupt the endocrine system.
REACH requires that only those azo dyes without a health impact continue to be used.
Marie Puce works with dyers who comply with the REACH regulation, regardless of the country of origin and even with some dyers who only use non-azo dyes!
A fabric is said to be organic when it meets a number of criteria, including cultivation without pesticides or insecticides, weaving and knitting without chemicals, without chlorine, and when the working conditions of producers comply with the standards of the ILO (International Labour Organisation).
Before the dyeing phase, many fabrics are organic and we use them.
Some of our fabrics are now organic, GOTS certified .