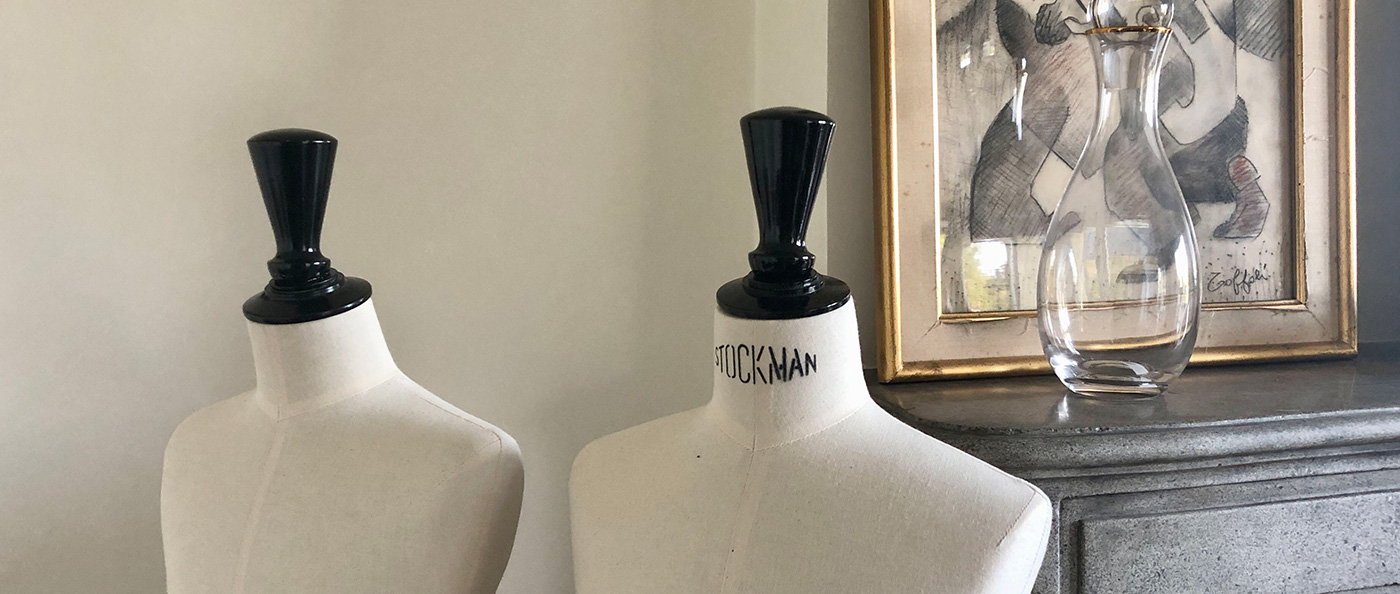 Our story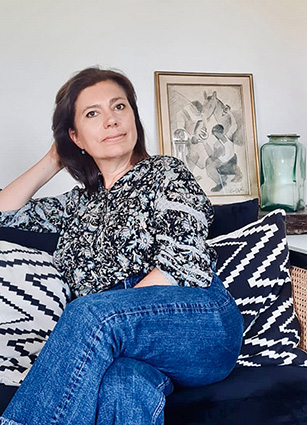 At the beginning, two sisters Anne and Camille, passionate about sewing and with the idea of starting a business together, launched the brand Marie Puce in 2003. After beginning with home sales, a first boutique opened in 2003 on rue du Bréa, and Marie Puce moved in 2009 to a new boutique at 60, rue du Cherche-Midi. The first website was launched in 2006, and revamped in 2003 and in 2018.
Marie Puce quickly became the chic parisian children's designer brand that plays on retro codes and launched new designs every year that became iconic: the baby bloomers, the Bulle shirt, the Liberty sweatshirts...
The Marie Puce brand was taken over in 2020 by Marie Jacquin. In love with the brand's identity, Marie is passionately pursuing the development of the brand in France and abroad. The brand new website is launched in 2022 with the development of new services for our customers.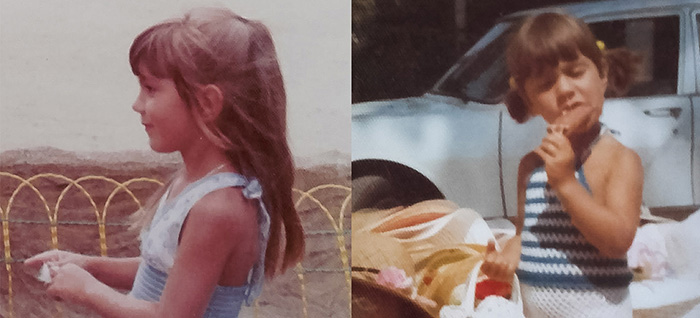 « I remember a carefree childhood with pretty summer dresses, little bathing suits in floral prints and hand-knitted cardigans. My grandmother was a seamstress and dressed me all my childhood with her unique pieces. After a ten-year career in a large luxury group, I wanted to let my creative side run free. I wanted to make a fashion that was different from the others, with a vision and values that speak to me in order to create beautiful, sustainable and responsible things. » Marie
Marie Puce style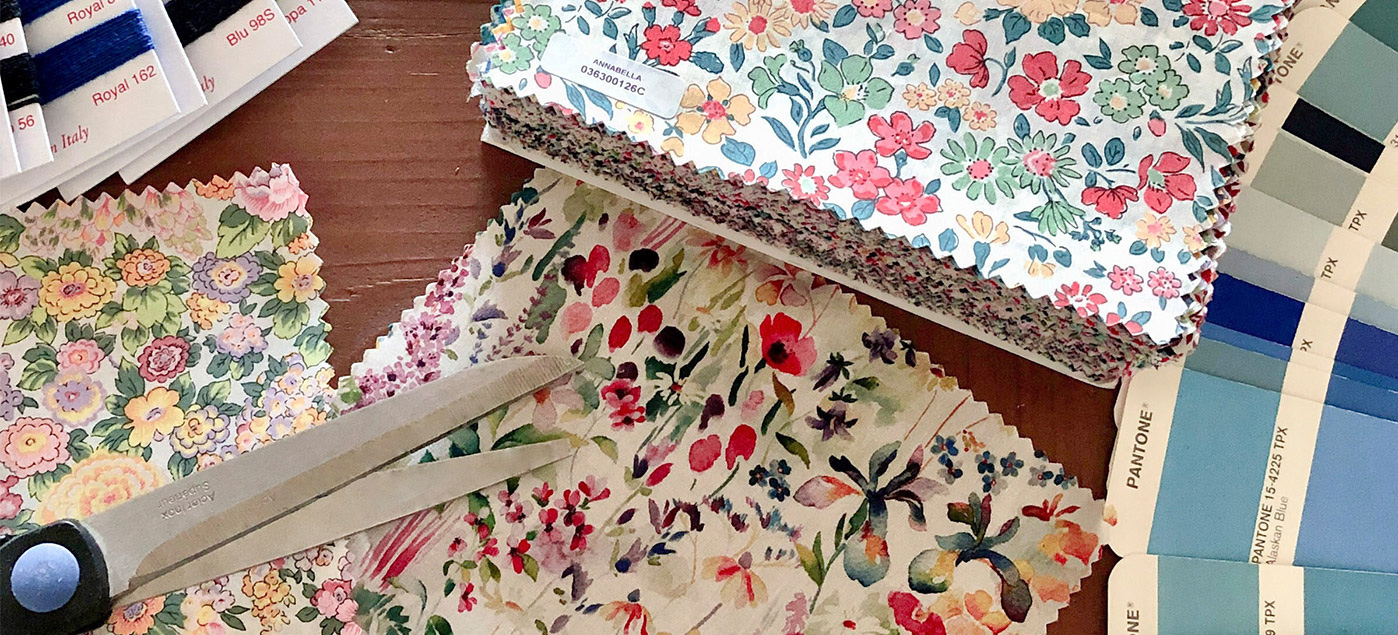 Marie Puce is the story of collections designed in Paris, of elegant and pure cuts and retro inspirations, twisted in the spirit of the times. A style with a very Parisian "je ne sais quoi", with a touch of joy and bohemian romanticism, enriched each season by the English signature of the House of Liberty of London, from which we select floral fabrics. The design is pure, elegant, always very "couture", underlined by cheerful and contrasting details. Marie Puce's style plays on the simplicity of the cuts combined with refined, often unexpected details, romantic vintage prints and very subtle but highly desirable colour shades.

« Marie Puce's style is very Parisian, retro-chic and romantic. I love the timeless retro outfits and the pure, somewhat bohemian cuts where every detail is worked with care. You will find at Marie Puce ruffles...but not too big, lace… but just the right touch and handmade embroideries…always very fine. The clothes are elegant but can be worn every day as well as for special events. I pay particular attention to the details that make the clothes evolve with the child and could be transmitted to the little ones without compromising comfort or the need for softness. The waistbands are elasticated and adjustable, the baby clothes are fully opened in the back, the fabrics are always very soft and the knitwear is made of pure wool. I work mainly with natural materials such as cotton and I love the softness and thinness of Liberty cotton batiste called Tana Lawn. My sources of inspiration are multiple: our meetings and your ideas in the shop, my walks in Paris, my childhood memories, art and design in all its forms. For the embroideries I am often inspired by old engravings. » Marie
Our values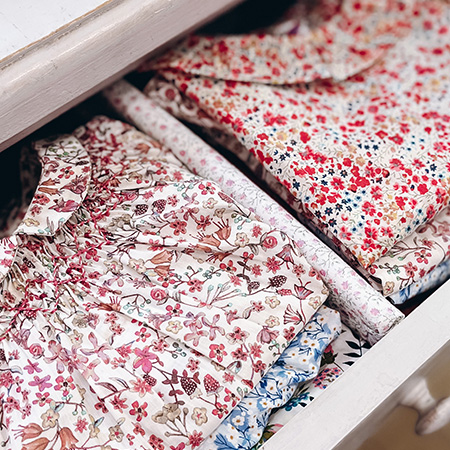 Timeless
Our designs are made to last and to be passed down from generation to generation. Our clothes are designed to resist time and children's activity. We use the finest materials and love vintage prints that are ageless and remain beautiful even after many years. The quality should speak for itself: the softness of the fabric, the refinement of a print, the softness of the wool should remain the same even after several washes.
The sense of detail
All our designs are imagined to create emotion, to provide details that make them unique and to enhance the knowhow of the craftsmen. To wear a Marie Puce clothe is to appreciate the beautiful finishes, the fineness of the laces, the hand embroideries, the real mother-of-pearl or wooden buttons. Each collection is created by Marie, the designer in Paris, and nothing is taken for granted: the choice of prints, the colours and of course the fit of the clothes in each size is worked to offer you the best. And to propose you a wider range of children's products, we work each collection in partnership with the best manufacturers of shoes and accessories for additional products matching with our colors.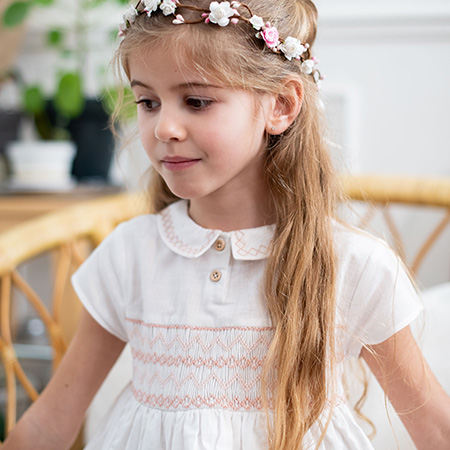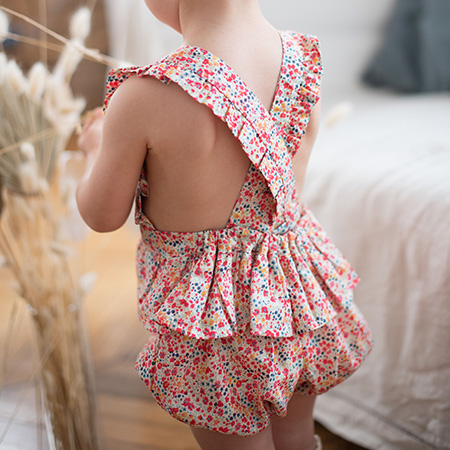 Sustainable
We believe that the idea of fashion should not be driven by the latest trends and marketing insights. We are the opposite of fast-fashion brands. This approach defines the whole brand strategy and goes far beyond the use of certified and organic fabrics. We are convinced that a responsible fashion should not be renewed too often. That's why, we design only two collections per year and one or two capsule collections in limited quantities and we allways produce in small quantities. We continue to work on many of our clothes with a French workshop that perpetuates French tailoring know-how. We are seeking above all for know-how and excellence with the workshops we work with.
Our brand partners
We have built a global assortment around our clothing collections through strong relationships with partner brands with whom we have worked historically. Here are some of them...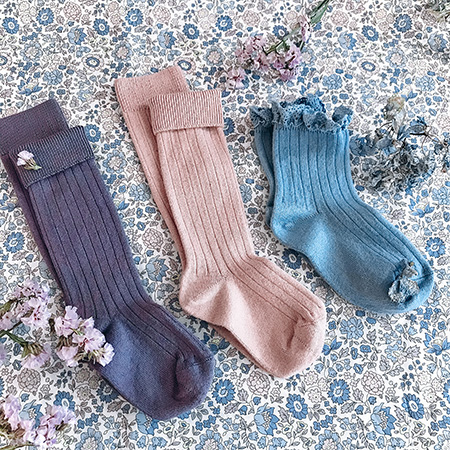 Collegien: Created in 1947 by Robert Guille, the company is still located in the southwest of France. Using only the best quality Egyptian cotton yarns, the socks and tights are highly appreciated for their durability.
Beberlis: Expert in shoes for babies and children, this Spanish manufacturer uses the best soft leathers to accompany children from their first steps.
Salt-Water: Coming from the USA, this brand has developed a unique process to make leather water resistant...Even to sea water. Salt-Water summer sandals are ideal for the whole family.
Jellycat: This English brand of plushes, designs all its products in London since 1999. Every year, we select the most beautiful pieces from their collections.
Maileg: This Danish brand offers a whole universe of toys and accessories created to inspire our children's favorite stories. A world apart, timeless and magical, filled with accessories, mice and rabbits to collect.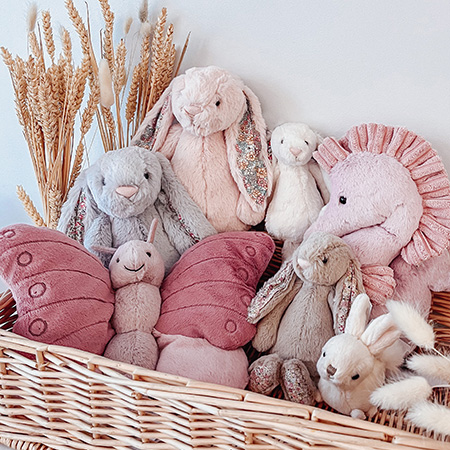 The boutique
Come and discover the boutique at 60, rue du Cherche-Midi in Paris.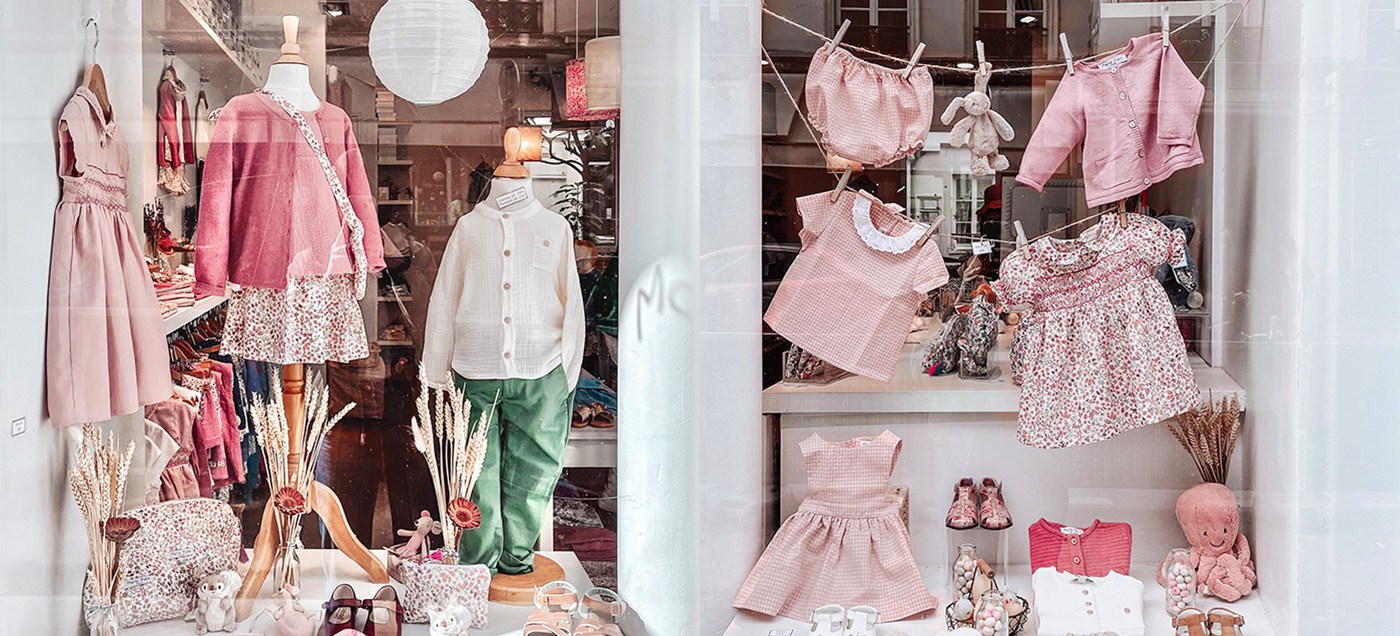 A concept-store with our collection of clothes and the selection of the best stuffed animals, toys, shoes and accessories. Olivia will be delighted to welcome you and help you discover our enchanted world.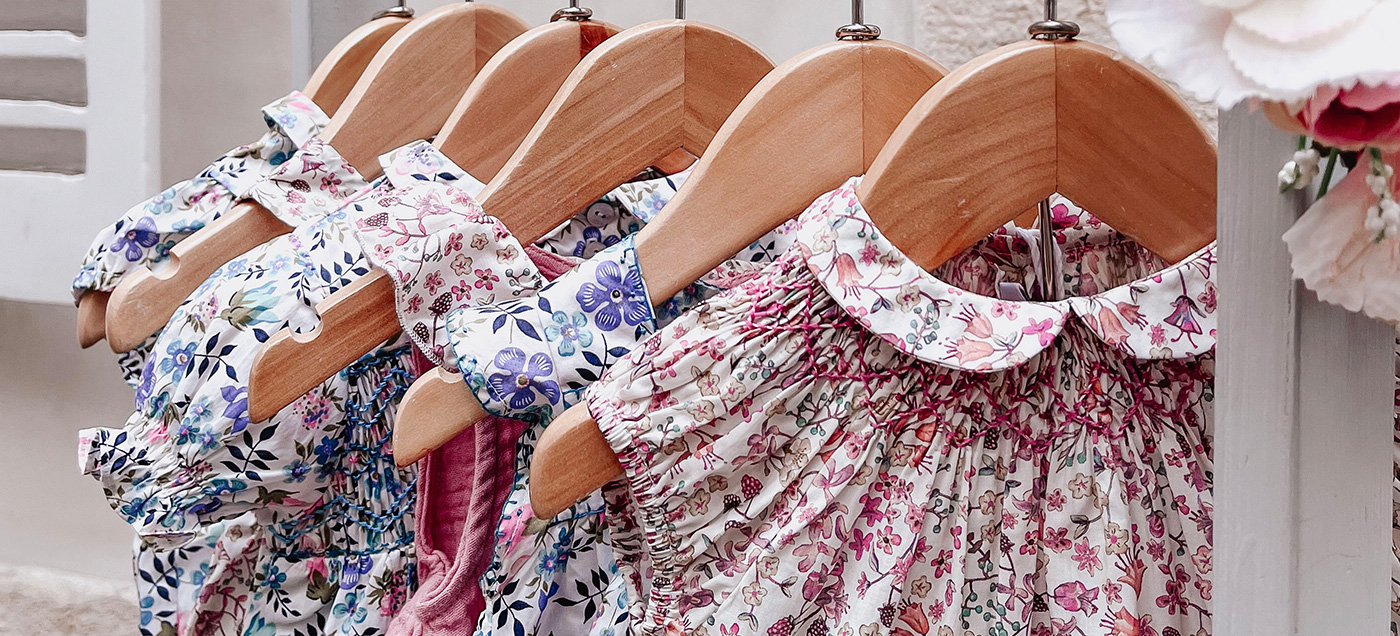 Marie Puce has been involved in conscious children's fashion for several years. Making clothes that will still be beautiful after several years, producing in France with European and certified fabrics has been part of the brand's DNA since the beginning. However, we cannot be satisfied with this result. We are aware that every day we have to strive for a minimum impact on the planet through our strategic choices. We know that we can still do better...so tomorrow we will go even further...
Our approach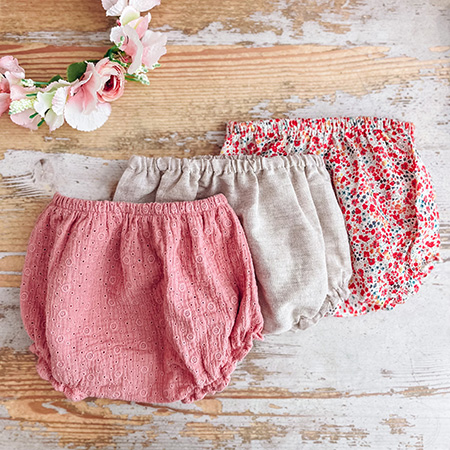 Designed to last
Our style is timeless and we also take great care to ensure that the clothes grow with the child and then are given to the little ones to find a second life. All those little details from the quality of the fabric, to the choice of elasticated waistbands and adjustable straps make the clothes last a long time..
A production in limited quantities
We manufacture only what we need. Our partner factories are all selected for their ability to produce in small quantities, even if it costs us more. Our independence allows us to know precisely our sales and the proximity of our workshops in France and Poland invites us to manage small quantities at launch and to produce restocking in the styles and sizes you like.
A reasonable rhythm for collections
Being sustainable means above all avoiding the frenetic pace of new products launched on the market and creating pieces that will be beautiful year after year without becoming outdated. This approach is the heart of our values. Our choice is to create two collections per year and sometimes one or two capsule collections in very limited quantities. This very moderate rhythm limits waste and unnecessary renewal by limiting unsold items.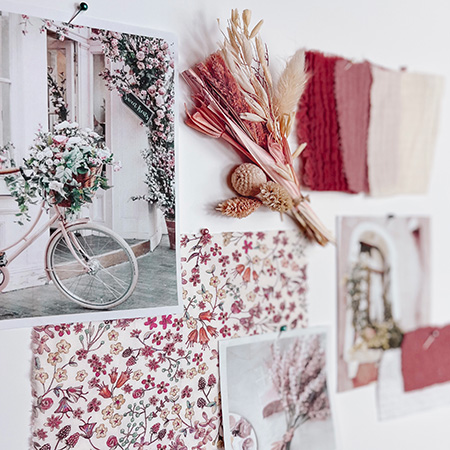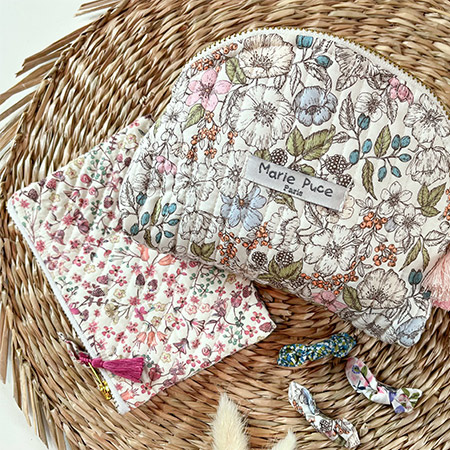 We don't waste anything !
We make our accessory lines such as hair scrunchies, bows and pouches from the fabric scraps left over after cutting. When we have some Liberty fabric left over, we sell it by yard so that all our sewing customers can enjoy it. We also work with a sale agent who takes back all the fabric end rolls and thus gives a second life to our beautiful materials. Twice a year, we hold sales to give a second life to our unsold items from past years, so that you can benefit from low prices.
The choice of transport partners committed to sustainability
We have been working for many years with the carrier Colissimo for the delivery of your orders in France and abroad. Colissimo is widely committed to fight against climate change and since 2012 has guaranteed the complete carbon neutrality of its services through carbon reduction actions and the funding of carbon offset projects in several countries around the world.
We have also developed two other delivery solutions that reduce the environmental impact of transport: click & collect in store and express transport by courier. We have selected Coursier.fr, a company of hired drivers with eco-friendly vehicles, for deliveries by bicycle or electric scooter in Paris and the surrounding area.
The Materials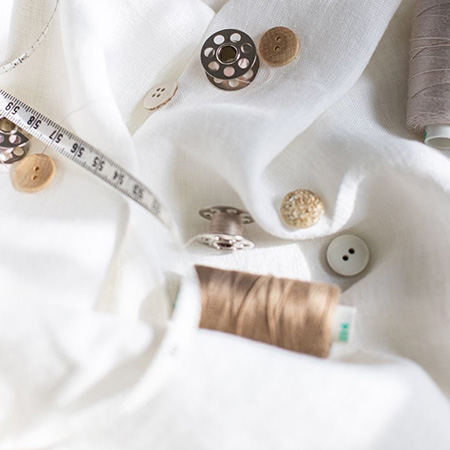 All our fabrics are made in Europe, mainly in Spain and Italy, and are all certified OEKO-TEX standard 100, which guarantees the absence of hazardous chemicals. We prefer natural materials such as cotton and linen. You will mainly find cotton in our collections: a natural, soft, hypoallergenic and 100% biodegradable material that is perfect for children's clothes. Since 2020 we offer organic cotton certified "Global Organic Textile Standard", one of the most demanding certification that guarantees the consumer the organic origin of the textile he buys and a responsible production from the harvest of raw materials to the finished product. A production that uses less water for a minimum impact on the planet and that ensures the respect of the social rights of workers.
The Liberty fabric that you will find with pleasure in each of our collections is available only in the quality "Tana Lawn". It is a fine cotton batiste that is as soft as silk, light and very comfortable to wear. All prints are made in the design studios in London and printed in Italy. Our Liberty fabrics are OEKO-TEX certified and we select some GOTS certified organic Liberty fabrics according to the season. But the choice of organic cotton prints is unfortunately very limited at the moment.

Our winter wools, used for our cardigans and sweaters, are natural with only extra-fine merino wool and cashemire. The yarns come from Italian manufacturers and are "Museling free". This certification ensures the respect of the well-being of the living animal.
85% natural materials
100% OEKO-TEX certified materials
30% organic certified materials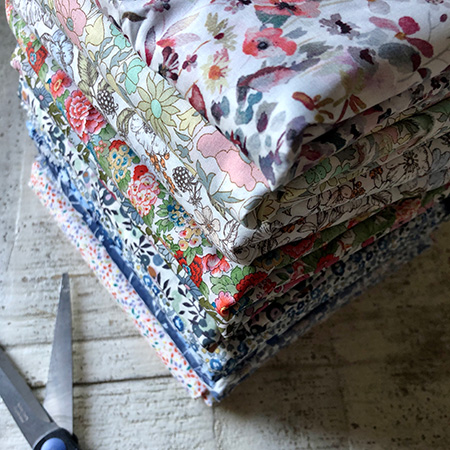 Our workshops
We have been working in partnership for many years with small human scale workshops that allow us to produce limited quantities that meet our needs, without requiring us to take large minimums of production that would not fit our strategy...
In France: Our favorite local partner
We are proud to work historically with a workshop in France. We produce about 40% of our clothing less than 200km from our Parisian store and we contribute to the preservation of the French know-how in manufacturing. This workshop produces mainly our baby clothes and boy shirts.

In Madagascar: a unique know-how on smocks and embroideries
We work with a workshop in Madagascar for its know-how in embroidery and smocks made by hand. This craft knowhow of embroiderers is historical in Madagascar and is passed on from generation to generation. It allows us to offer you designs of dresses and blouses for girls and babies, finely embroidered, which faithfully reproduce the drawing made by hand by the designer in Paris. This workshop is committed locally to help the education of Malagasy children and contributes financially to provide the books and equipment necessary for the schooling of its employees' children.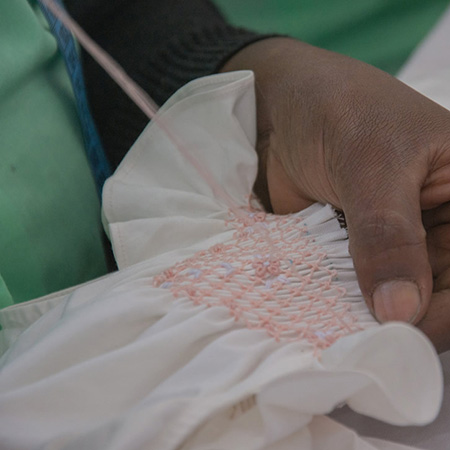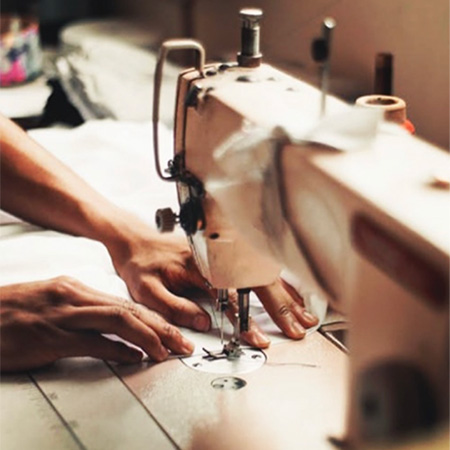 In Tunisia: For its know-how in dyeing
Tunisia is renowned for its know-how in dyeing. Our workshop faithfully reproduces the shades that we imagine in Paris for each collection and dyes with great precision the fabrics in the exclusive shades that you like so much. This workshop produces for us mainly pants, shorts and sweaters.

In Poland : For its manufacturing quality
We produce in a workshop in Poland, supervised by a French team, garments for the girls' collection: dresses, blouses and skirts. We appreciate the high quality of finishing and the flexibility of production in this factory.
In Greece: for its leather craftsmanship
We have been working since the beginning with a small family workshop in Greece that perpetuates a historical and hand-craft know-how of sandal manufacturing. Each season you will find our sandals in colors matching the collection.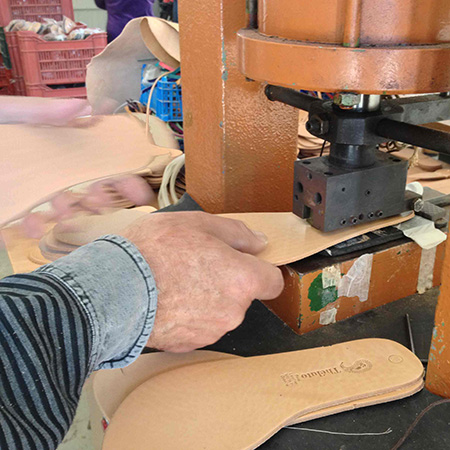 And to go further ...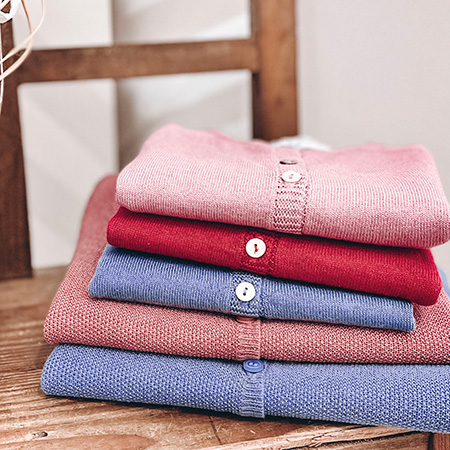 Did you know that the packaging of your orders is made of recycled material and is also fully recyclable. We have chosen to use flexible packaging to reduce our impact on transportation and to better adapt to the volume of the items you order. 
We have many more projects in mind for you, so stay tuned!