Why does Marie Puce love Liberty so much?
This fabric is a real must in the making:
- The material is a very finely woven cotton. It's as soft as silk, as light as a cotton voile and incredibly comfortable to wear in both summer and winter.
- The patterns are chic and timeless. The colours are refined and the tones are very accurate.
This precious material obviously comes at a cost. We've tried to replace it and it's quite impossible! Nothing can ever replace Liberty.
We know this is exactly what you love about Marie Puce: very couture cuts, refined finishes and fabrics of very high quality just like Liberty!
Where does this extraordinary material come from?
The famous "Liberty of London" name originates from its creator, Arthur Lasenby Liberty.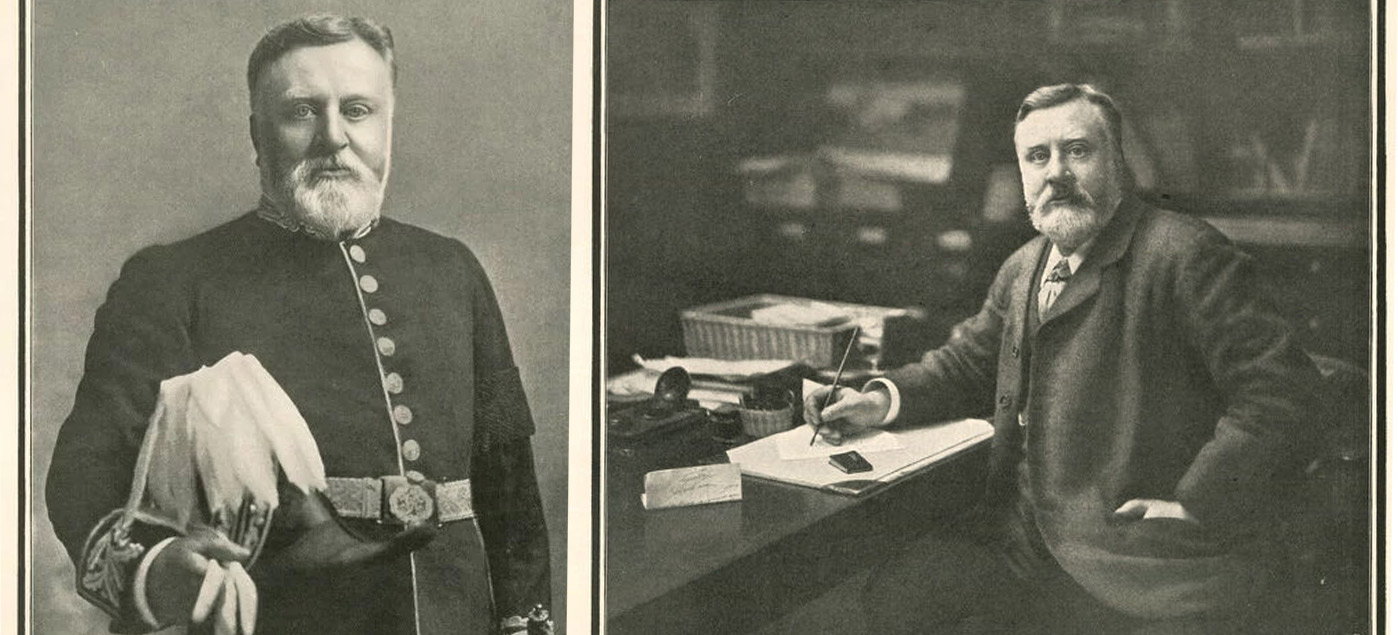 Arthur Lasenby Liberty was fascinated by oriental bazaars. Ambitious and determined to impose his particular style on fashion and decoration, he created his brand in 1875.
He started by borrowing £2,000 from his future father-in-law and rented a half-sized shop at 218a Regent Street.
In an era when society was fascinated by Japan and the Orient, he imported arts objects and luxury items from across the British Empire: silks, carpets, Japanese porcelain, etc.
His success was immediate and Londoners flocked to his shop to buy porcelain, fans, carpets, upholstery, etc.
His initial loan was repaid in 18 months. He bought the second part of his shop and then, little by little, the adjacent shops... 
The shop became one of the most fashionable places in London!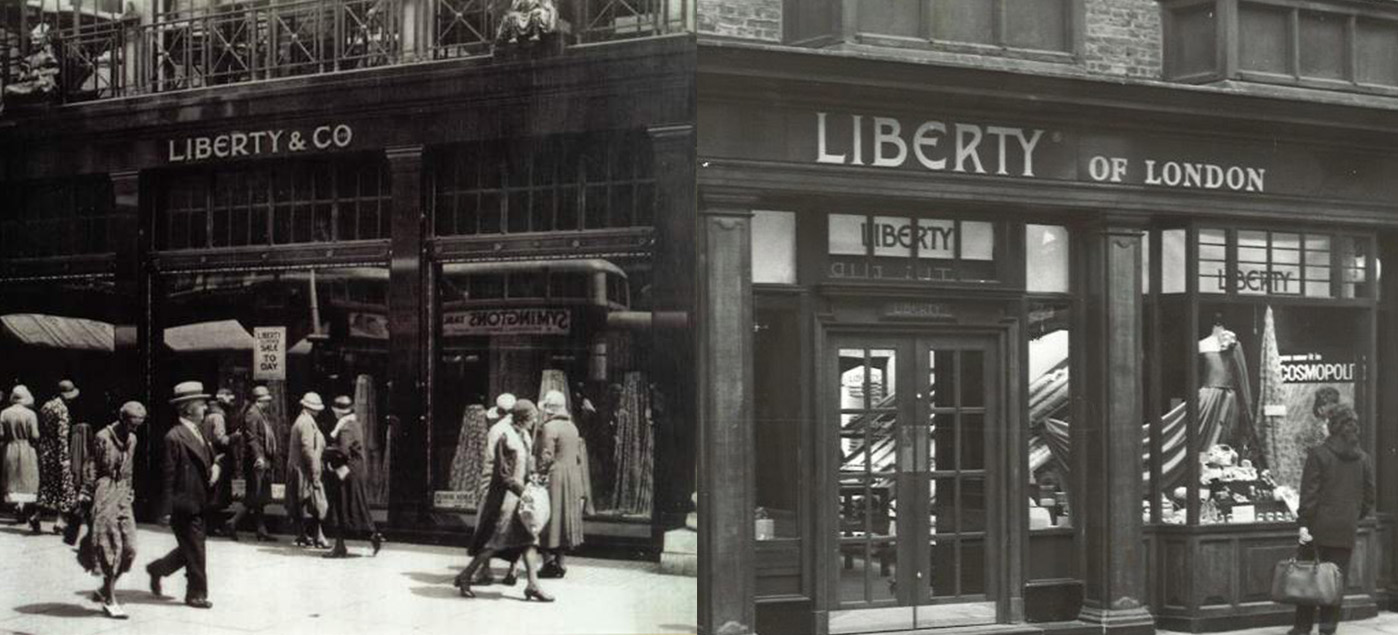 We were then in the great Arts & Crafts era, which revived artisanal and handmade work, with traditional techniques. Art had to be present everywhere, especially in the everyday objects of the home: furniture, dishes, carpets, lighting, etc.
Under the leadership of Edward William Godwin, an architect and designer strongly influenced by the Arts & Crafts trends, the store acquired an international reputation, especially after the creation of its clothing department.
The fabrics become so famous that they decided to import the raw materials and have them printed in Great Britain, and finally to manufacture the fabrics themselves in Great Britain.
This was the birth of the famous "Tana Lawn" that we currently use.
In the 1920s, the famous TUDOR BUILDING at 214-220 Regent Street was erected by Edwin T. Hall and his son.
Arthur Liberty wanted to create a place where his customers felt as if they were walking in their own house with small rooms, creating a cosy atmosphere.
Even today, the Liberty store remains a trendy flagship destination in London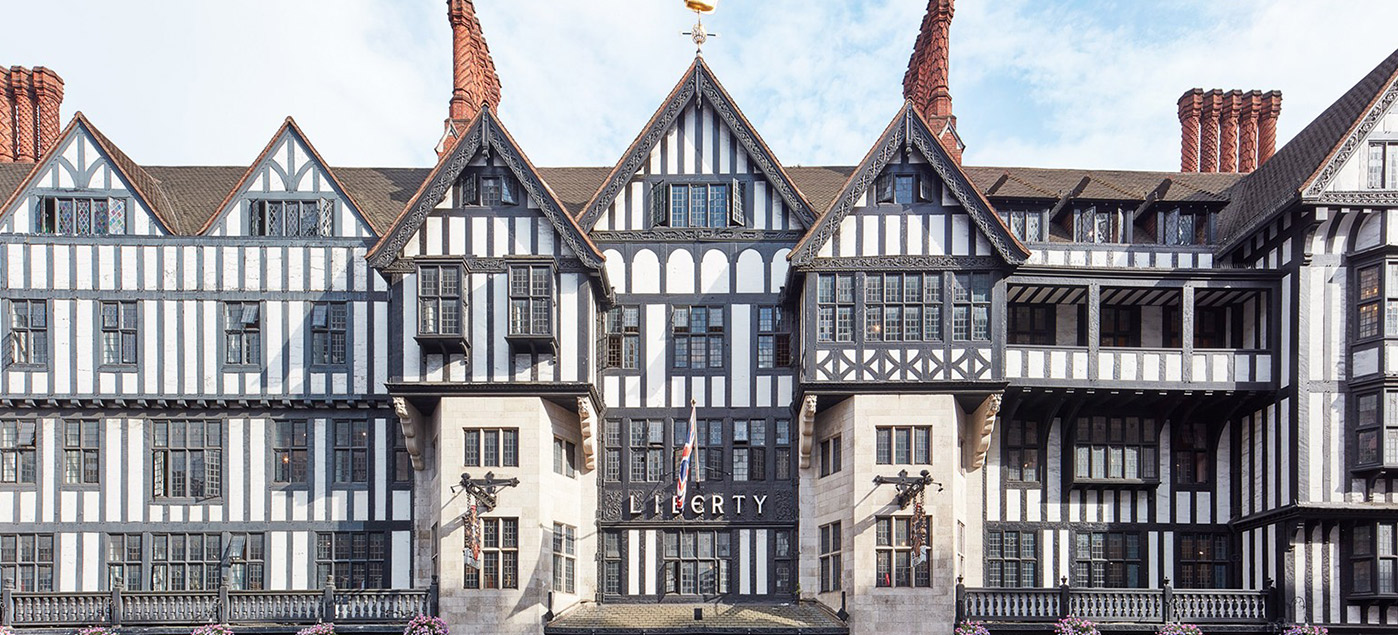 Marie Puce & Liberty !
Our collections are always built around Liberty.
Of course, we keep the colours and tones of current fashions in mind from the beginning. 
However, a collection always starts with the choice of Liberty.
Liberty sends us "bundles" each season: 
"Classics", which are cover versions of successful Liberty designs, as well as "Fashion" bundles that are created for a single season. The best "Fashions" sometimes move over to the "Classics" category, but the vast majority last for only one season.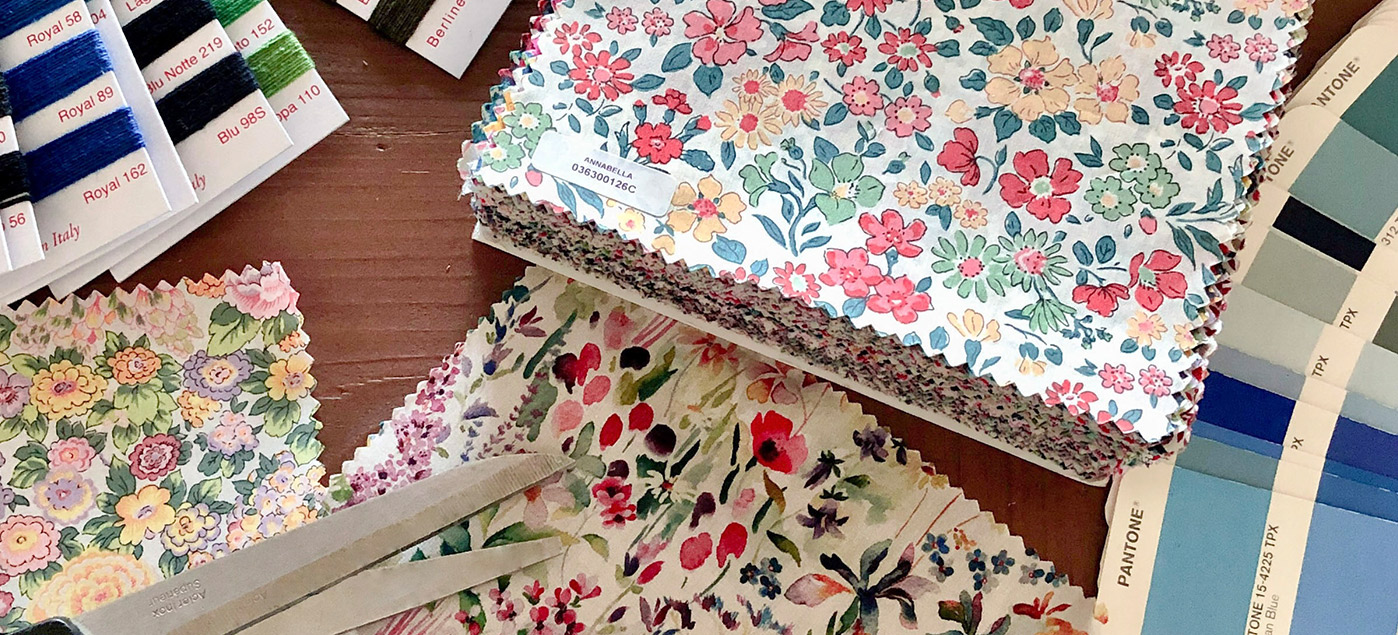 We always make our decisions very slowly.
After receiving these beautiful bundles, we keep 10 to 15 patterns for which we request a "standard cut" of 3 metres. This allows to get an overview of the fabric.
Then, the best 6-8 of them are assembled into clothes. We then have them worn by children to check how the patterns "come to life".
And we generally keep two great classics for lovers of Liberty and two more modern ones for our customers who like to be surprised!
And now here's a small retrospective of the Liberty designs we've loved that made the collections since 2003.
We hope you enjoy it as much as we do. 
It's absolutely beautiful!