From the inspirations of beautiful fabrics and artistic currents of past centuries, to the simple pleasures offered by nature, I invite you in a very current mix and match of tender pink shades and powerful garnet, olive green and midnight blue colors.
NOSTALGIA BOUDOIR
With a neo-classical vibe, we love the warm and comforting style of an antique boudoir that mixes cozy fabrics and the slightly faded colors of burgundy and pink. We're inspired by the mix of vibrant, warm garnet color that we mix to our heart's content with pearl pink or cream for bright, original fall looks.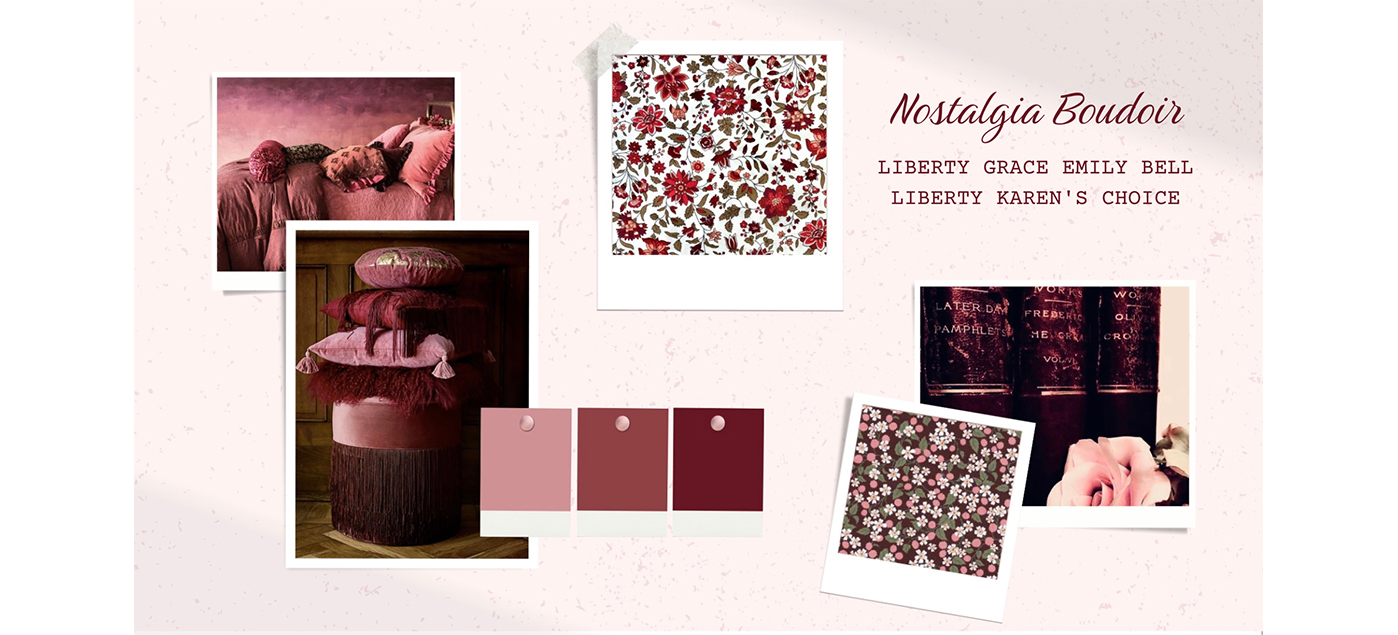 STARRY NIGHT
Like a post-impressionist painting, we revisit Van Gogh's famous tormented skies and awaken the timeless and wise navy blue with bright touches of petal pink and celestial blue. This collection, we've created a new shade of Provence Blue to brighten up the velvets, which can be worn by both boys and girls. Florals also make their way onto flannel skirts and pants for romantic looks.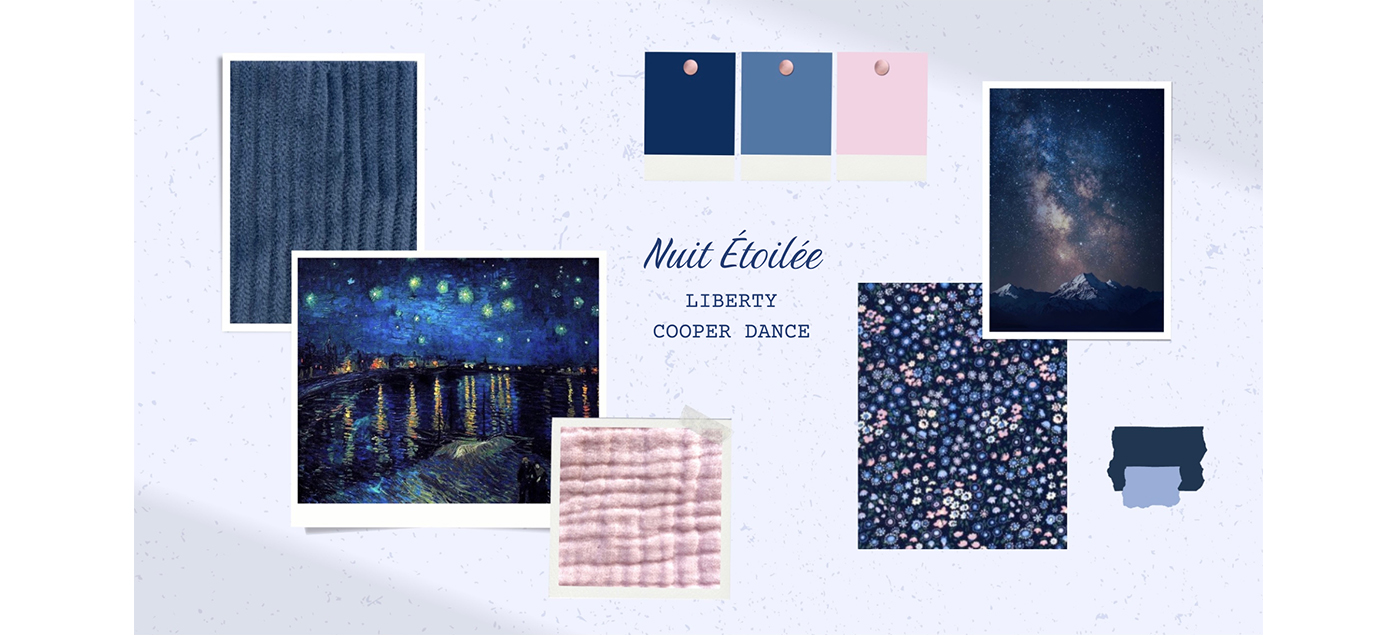 BOTANIC DIARY
An inspiration of wild herbs and pretty flowers gleaned from the garden at the end of the summer that we let dry between two pages in autumn. The garden invites itself into our fall wardrobe with botanical inspired prints, the so British green of a tartan print, tones of sienna that harmonize with cinnamon and rosewood shades for a fresh and tender style.