Ellen and her daughters
Today, we are delighted to meet Ellen, mother with multiple origins and loyal client of Marie Puce, as well as her two daughters aged 10 and 12.
Can you introduce yourself?
 My name is Ellen and I have a mixed British, Australian and Chinese background. My husband is from Hong Kong and we have two daughters aged 10 and 12. Our family lives between London and Switzerland.
When I was young I was fascinated by ancient history and wanted to become an archaeologist, so I read Latin and Ancient Greek at university. It is however not that easy to find a job in this specialist domain, so I then studied to become a lawyer. Nevertheless, I still have a passion for Classics and I teach my daughters everything I can about the subject!
During your free time, what are your favorite activities?
 A big part of our family life is music: my daughters play the violin, piano and take voice classes. We also enjoy going to concerts, such as at the Wigmore Hall in London.
On Saturdays, my daughters attend Chinese school because it's important for them to immerse
themselves in their roots and culture. We play a lot of sport as well. The girls really enjoy sailing and indoor and outdoor climbing. They are very good disciplines and require a logical approach and independence.
For several years both of my daughters have attended sewing workshops with a wonderful teacher from Paris (https://lateliernw3.wordpress.com) and learned to make accessories and clothing! We are huge fans of Liberty and Cloth House fabrics and have a huge box full of them next to the sewing machine in our attic!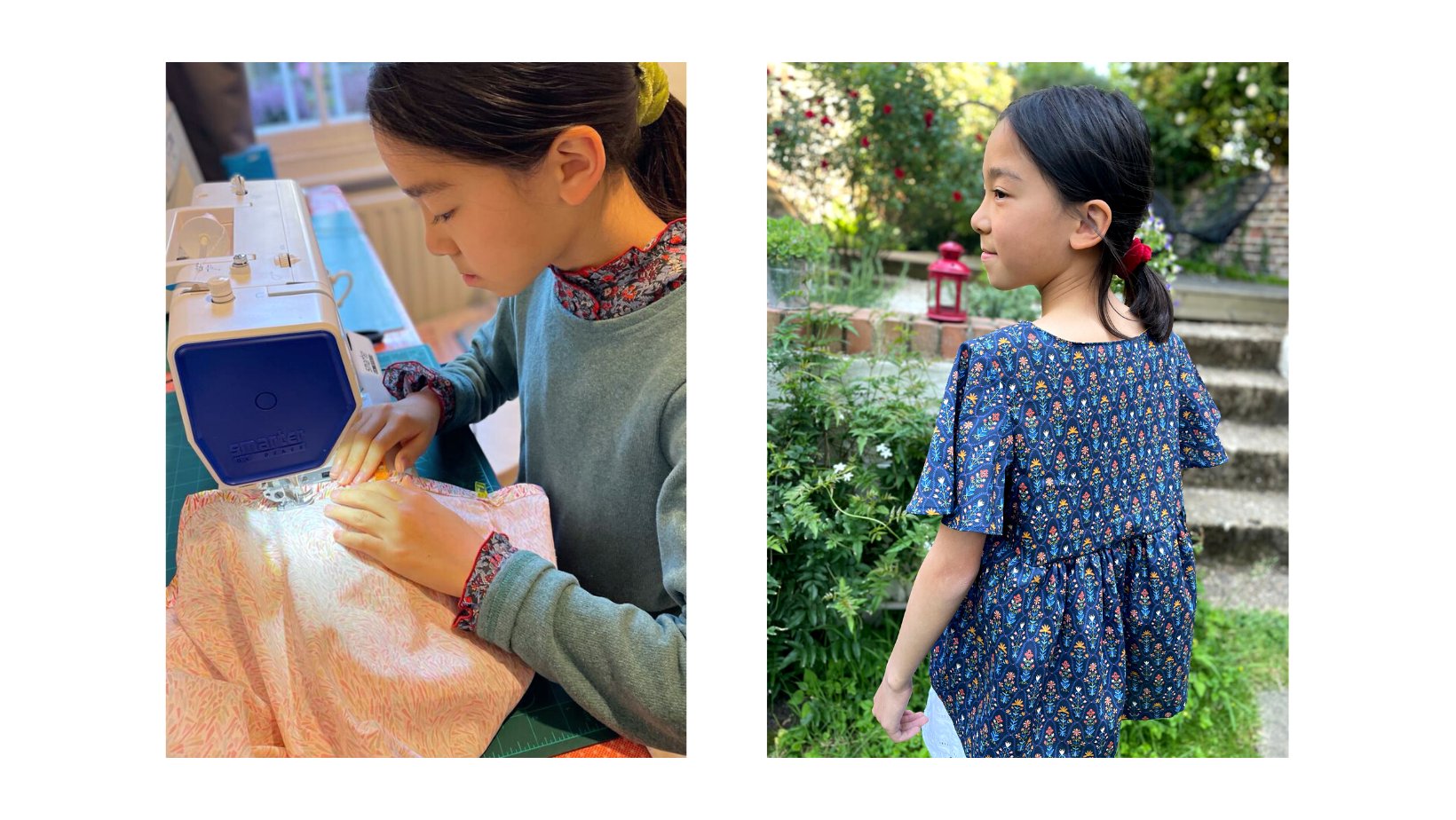 How often do you come to Paris and what do you like the most here?
Paris is one of our favourite cities and we come several times a year. Among our favorite Museums are the MAD (Musée des Arts Décoratifs) and the Atelier des Lumières.
There are always brilliant exhibitions such as the Schiaparelli and Kandinsky. Some of our favorite activities are taking the Bateau Mouche on the Seine and stopping for Berthillon glace on Île Saint-Louis. We always visit Montmartre to buy fabric and also buttons at the treasure trove of Dam Boutons.
We also love the 6 th Arrondissement, and my girls always have such fun at the Ludo and sailing wooden boats on the grand bassin at Jardin du Luxembourg.
When we are in the neighborhood, two musts are to pop into Bon Marché and stock up on delicacies and, of course, a visit to Marie Puce!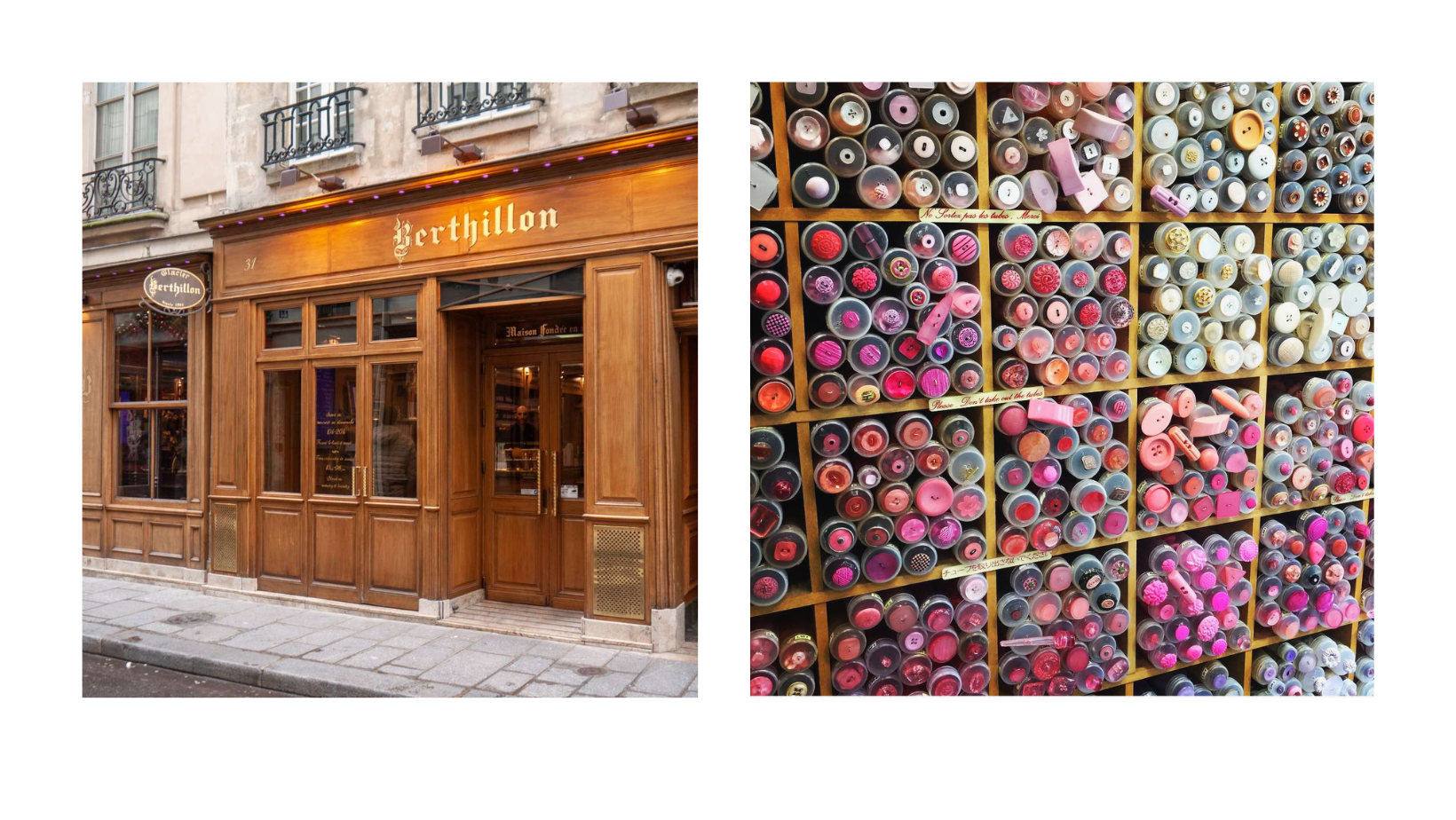 How do you know Marie Puce?
 One of my favorite things to do is explore parts of Paris without a map, enjoying the atmosphere,
shop windows and garden balconies and making discoveries. Several years ago, we were doing just that and along rue du Cherche Midi I caught sight of your delightful window display with beautiful clothes in Liberty fabrics. It was so enchanting! I immediately recognized the kind of style I like to dress my children and it was… love at first sight with Marie Puce!
What do you love at Marie Puce?
 We love the tailoring and the special details that are difficult to find in other brands. My girls so enjoy coming to the shop and observe the different styles with ribbons, ruffles, buttons… and to choose fabrics from the basket!
Another great thing is that the brand is relatively affordable for its styles and excellent quality.
Every season you are guaranteed to find charming designs, so for me the brand is very reliable.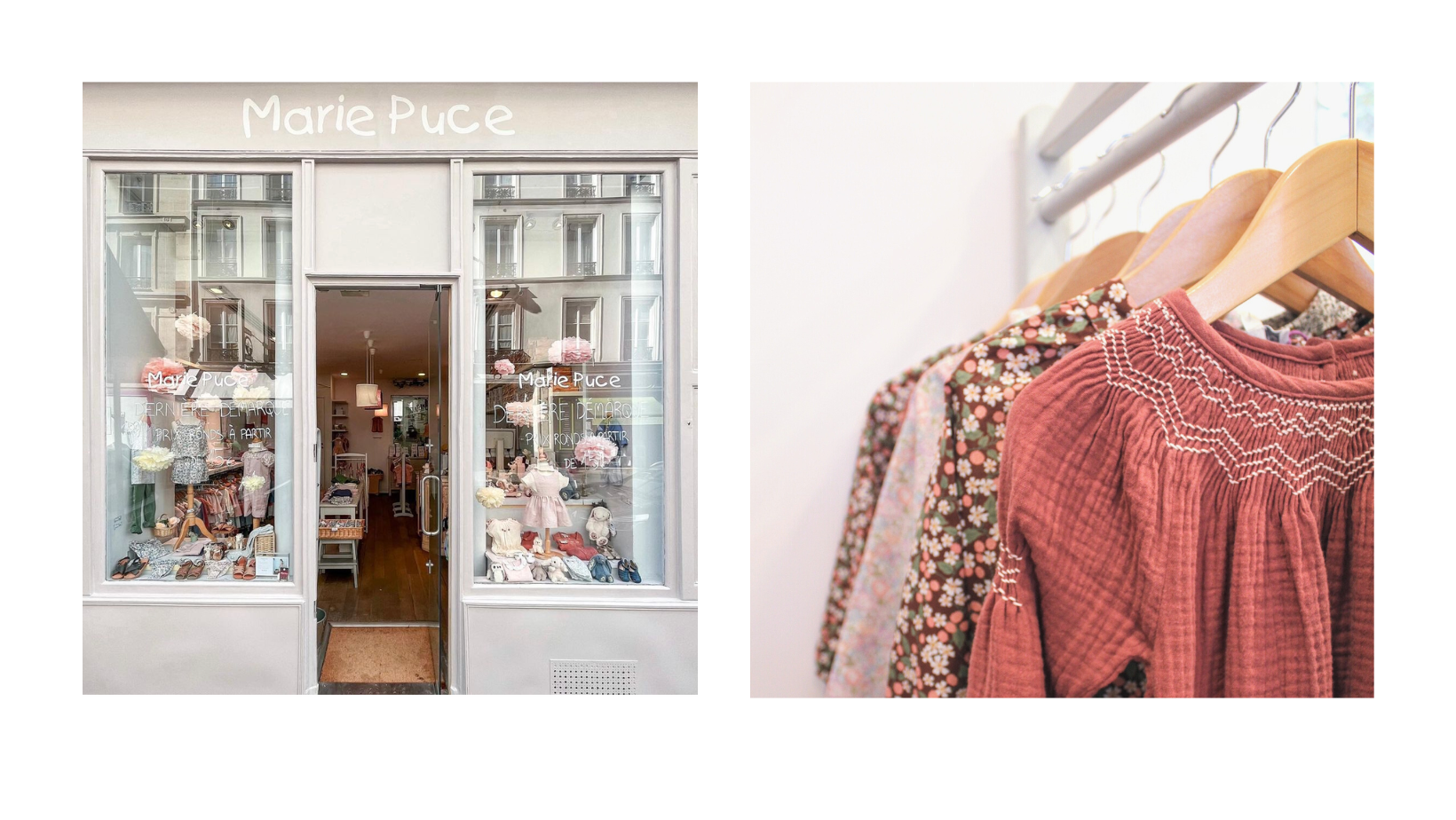 What were your recent purchases at Marie Puce?
 Recently we chose several Liberty blouses such as the Cooper Dance and Grace Emily Bell prints and the Eva hand embroidered dress in saphir to wear at a godfather's wedding. The girls
absolutely adored them and lovely Olivia was so helpful as always in making suggestions and giving us her time!
Do you have any suggestions?
 We are very happy that Marie Puce introduced a select line of teenager/young women sizes so that my girls can continue to enjoy the brand. At the same time, I would suggest expanding that line a little bit more, broadening the offering for beyond age 12, so that it can better cater for the crossover when children become teenagers and start to find their own identity and style.