Juliana and her children
Mother of Victor and Anna, with three different passports and a great passion for travel and cooking, she founded a company that makes people dream.
Daily, she loves to walk and shop at the small shops in the neighborhood, where she has been living for a long time. On weekends, she takes advantage of her time with her family to visit the exhibitions and the beautiful museums that the city of Paris has to offer.
Can you introduce yourself?
My name is Juliana, I have three passports, Italian, French and Brazilian. I am the mother of a 16-year-old boy, Victor, and a 12-year-old girl, Anna.
What is your field of activity?
I have a great job that I love: I founded L'Hedonist, a company where I create personalized high fashion trips for each client. I've been doing this for 18 years already!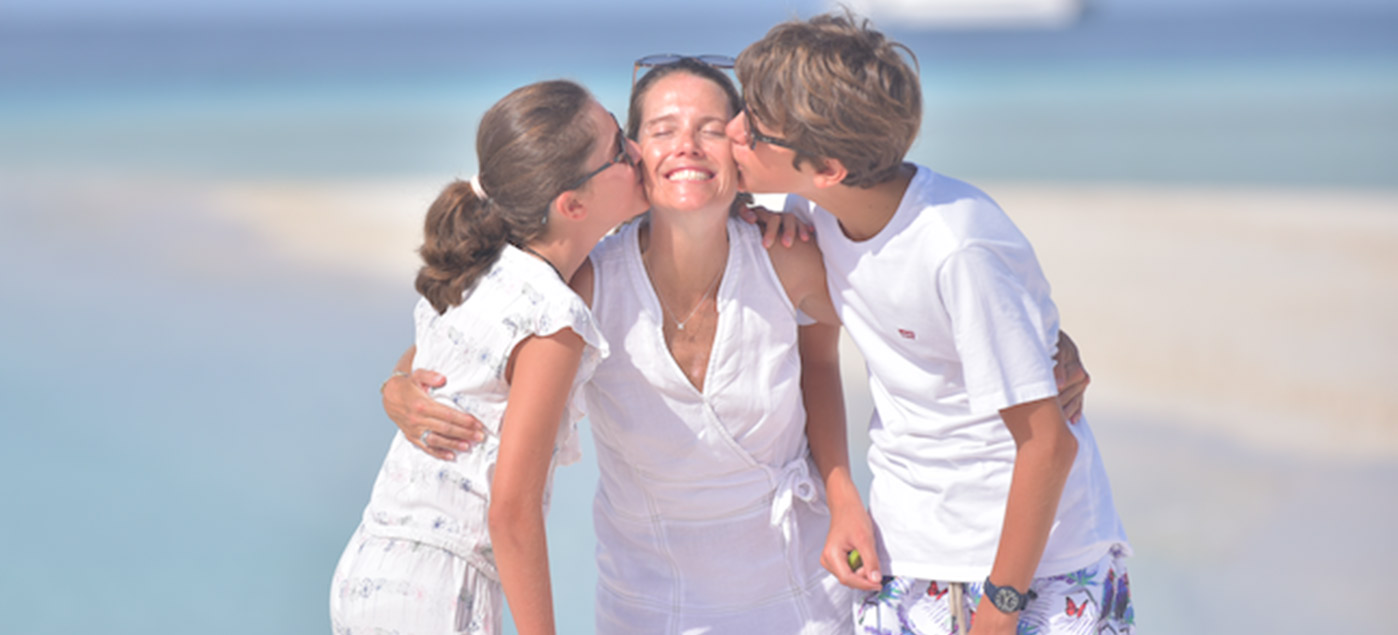 Have you always lived in Paris? How long have you lived in the neighborhood?
I have lived in this neighborhood for over 35 years, since I moved to France. Before that, I was in Brazil.
It's a little gem! Every shopkeeper on the street, including you, contributes to its life, to making it pretty and pleasant.
I really like living here... Every other day, I go shopping for an hour and it's really my moment of recreation.
I usually buy my bread at Ten Belles and drink my coffee there.
I buy chocolate at Ducasse next door, I go to Le Bourdonnec for meat and Quatrehomme for cheese.
I go to Le Bon Marché, I do my little tour, and on the way home, I go to Eden Bio to buy vegetables. I always buy my 30 month old Parmigiano from the Italian Enoteca Midi. This is my classic trick and every time I go by Marie Puce, I get desperate because I think "Oh, they've grown, I can't buy anything anymore!"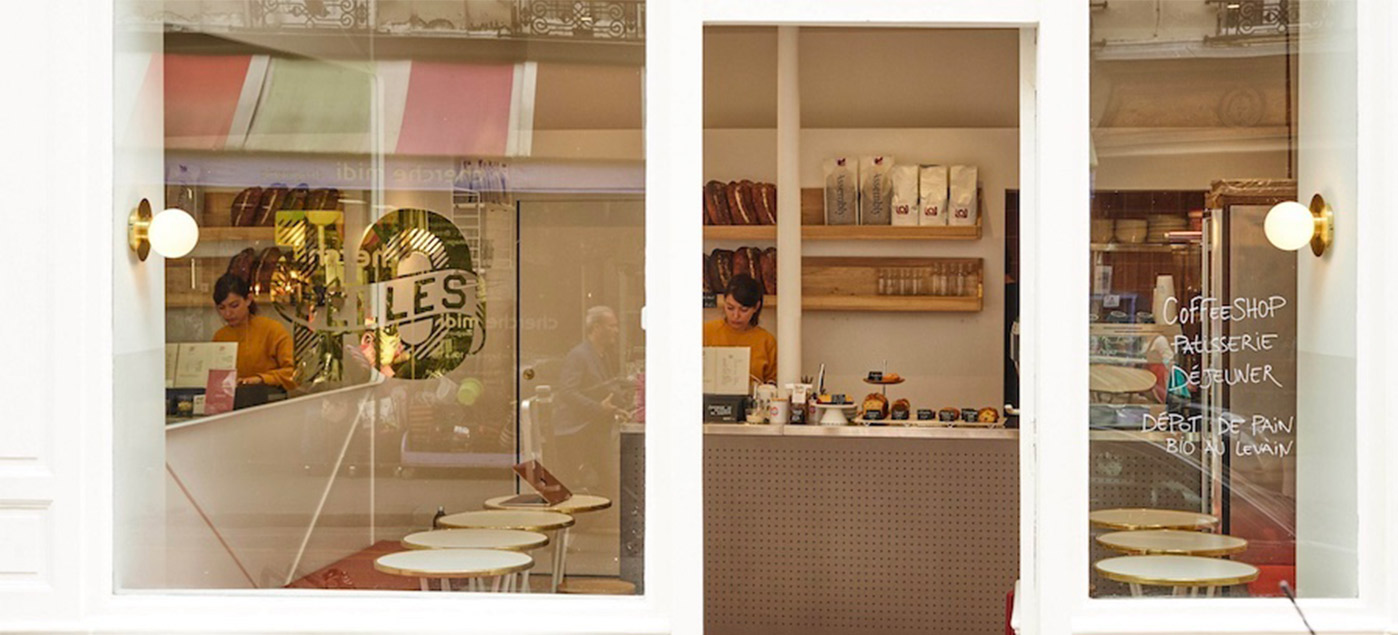 A local business that you love?
I love Sauvage in front of your store: their tuna tartar is excellent. For a really good pizza, I recommend Marzo, rue du Bac. The kids love it!
Your favorite weekend getaway or family activity?
Le weekend on essaie toujours de visiter une ou deux expositions avec les enfants.
J'aime particulièrement le Musée Picasso et le Musée Rodin, sans doute mes préférés à Paris.
Et on teste beaucoup de restaurants : la gastronomie est vraiment ma passion en plus des voyages. Nous allons très souvent chez une Chef étoilée que j'adore et qui a une cantine asiatique qui s'appelle Lai'Tcha, en face de la Bourse de Commerce de Pinault.
Nous profitons aussi des weekends pour partir en repérage pour mon travail et nous faisons des escapades en famille à Venise, à Turin, en Bretagne ou à la campagne.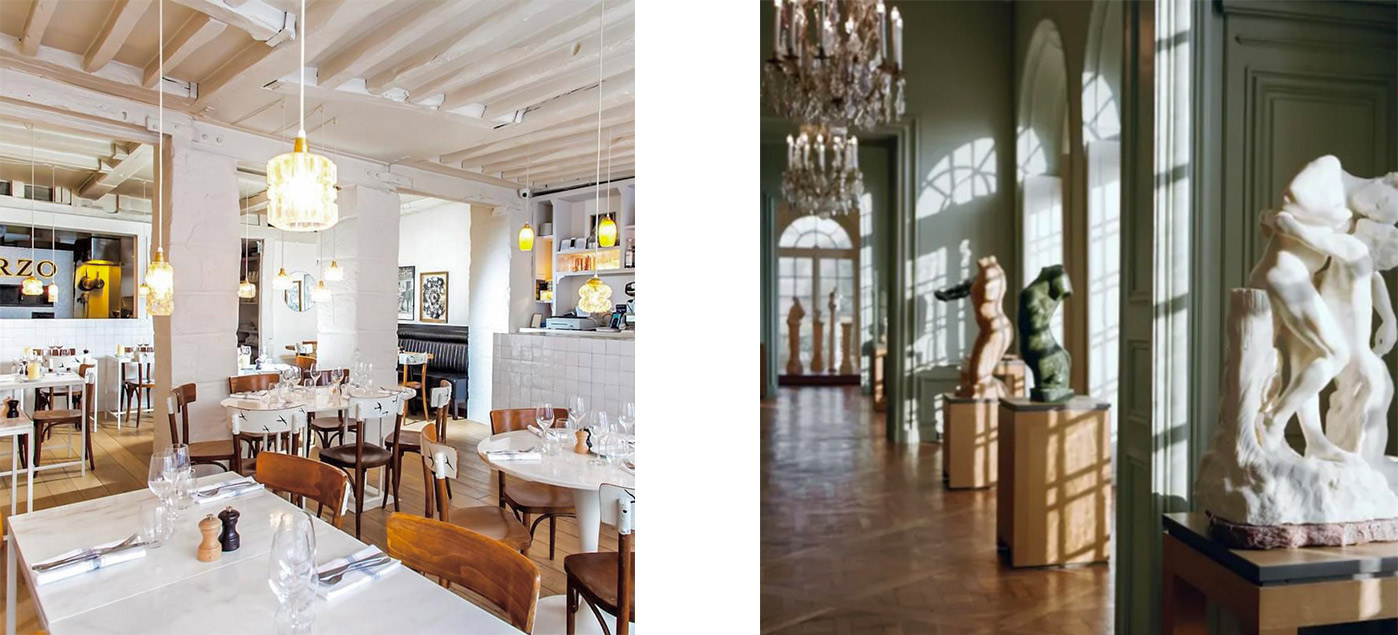 When and how did you discover Marie Puce?
It's been a long time, since you opened, I think! I must have been one of your first customers. I have lovely memories of all your little Liberty blouses. I always dressed my kids in Marie Puce.
What do you like most about Marie Puce?
The Liberty blouses. Actually, I love everything in Liberty... The scrunchies, the barrettes, the dresses too! And your windows... they are poetic and magical.
Your last purchase at Marie Puce?
Not long ago. Even though my children are now too old to be dressed here, every time I have the opportunity, I buy my baby gifts here. The last purchase was a Liberty blouse, a summer cardigan and the little skirt with it!
I also bought my daughter a Jellycat bunny. Ella has the whole collection from you and was just missing the tiny baby.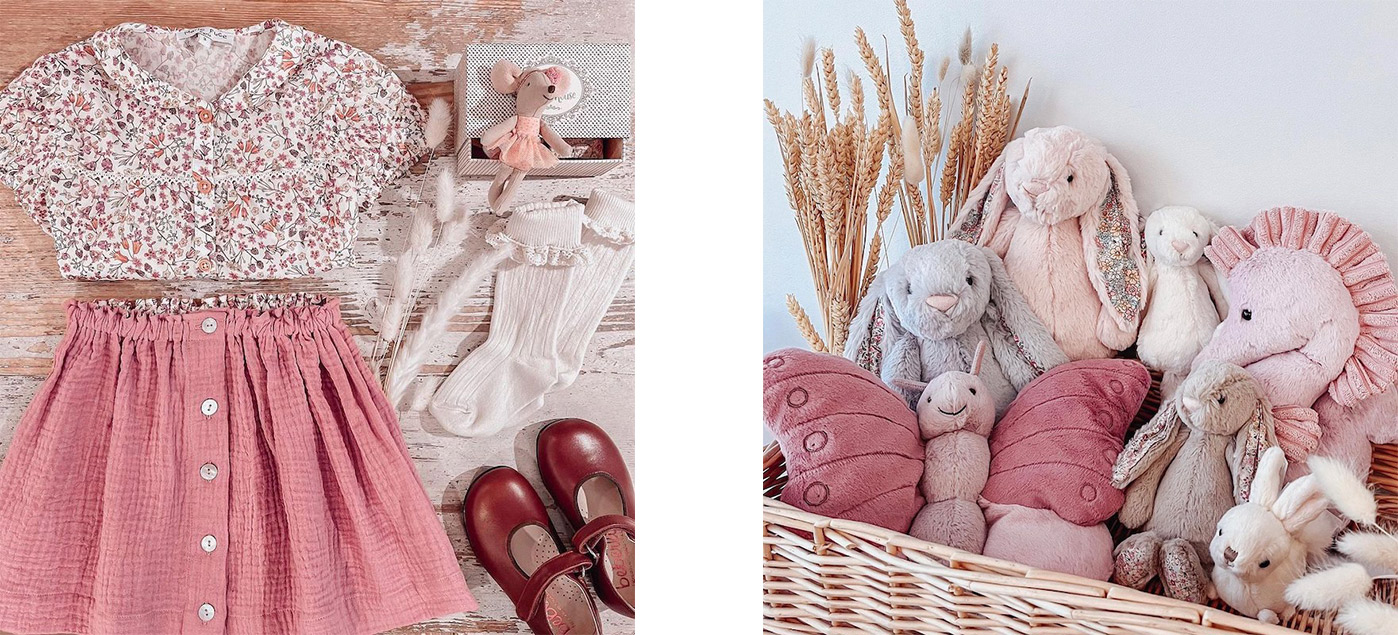 Your favorite Liberty?
Since my daughter has grown up, I really like the more modern Liberty with brighter colors!
If you had to describe Marie Puce's universe in one word?
I would say that it is a very poetic, timeless, elegant, but contemporary universe. Your cuts are always well studied and highlight the silhouettes. 
Very qualitative, too. We wash the clothes many times in the machine and they are always impeccable. Even if the children grow up, I can always give them to my friends. It makes me happy because I know that the clothes I buy from you are durable.
Finally, I really like that they are produced in France. It is very important for me to buy local. 
What product or service do you think is missing from Marie Puce?
I would like to find a pretty Liberty dress for women that you made a few years ago! Everyone in the street asked me where I bought it!